Warwick MBA Entrance Essay 6: From a homeless, marginalized youth, to an MBA graduate.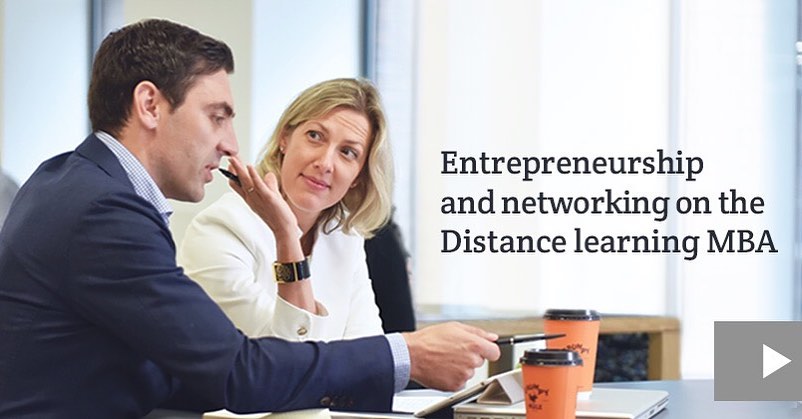 Again, taking a look back. Remembering the struggle, hope, fear, inspiration, self doubt, and relentless arrogance, which led to Warwick…four years ago, on my entrance essay's I wrote:
"Given the lateness of my age when I completed my undergraduate degree, I would like to take this opportunity to avoid any misconception that I am an inexperienced, recent, university graduate. I am a 33 year-old mid-senior level professional with eleven years managerial work experience. As indicated, I attended full-time university during the years of 2004-2008; and 2008-2009 (part-time). I delayed convocation until 2010; I worked full-time throughout my undergraduate, during the ages of twenty four to twenty nine."
Frankly the financial obligation I carried from the years of marginalization required me to work three jobs, while completing my advanced high-school credits, to earn admission.
I remember explaining to a lovely woman at the University of Western Ontario registrar's office, thinking nothing of it, my first week of my undergraduate: that while teaching myself calculus and completing high-school alone, I was working full-time as a construction laborer, managing a pizza shop at night (serving slices to UWO students, much younger than I) and bar-tending so that I could to pay for school…it brought her to tears. She placed her hand on my knee and told me "son," "it's a miracle your here." I'll never forget that…
And while it's nice to reflect on overcoming those challenges, the journey I've been privileged to take throughout my career, education and travels, have showed me that those challenges of my youth, were really very light, compared to those faced by so many of my brothers and sisters on a global scale.
I continued to write…
"I do acknowledge that these were sub-optimal circumstances in which to complete my undergraduate degree and that my grade point average was affected. It is thus incumbent upon me to emphasize that my undergraduate academic performance does not visibly represent my strong academic skills. I do possess a strong academic aptitude, one which has allowed me to climb to a professional station commensurate, if not ahead, of the majority of my peers that started university 1998-2000; and to gain the confidence of top professionals in Canada, as displayed in my letters of reference."
"I chose Warwick Business School because I felt that this program has a vision; that like me, it is contemporary, mold-breaking, and not afraid to experiment. This resonates with me. Had I been afraid to experiment, to find mold-breaking paths around barriers, I would have ended up a product of unfortunate circumstance. Warwick Business School appears to me more interested in exceptional candidates than excellent ones. On paper, due solely to my undergraduate record, I may be short of an excellent candidate; I am indeed an exceptional one. In the last fifteen years of my life I have fought from being a homeless, marginalized youth in Canada, now poised to become a leading professional the Canadian social business sector. It is therefore my earned pleasure to state, unequivocally and with great enthusiasm that I will not let you down."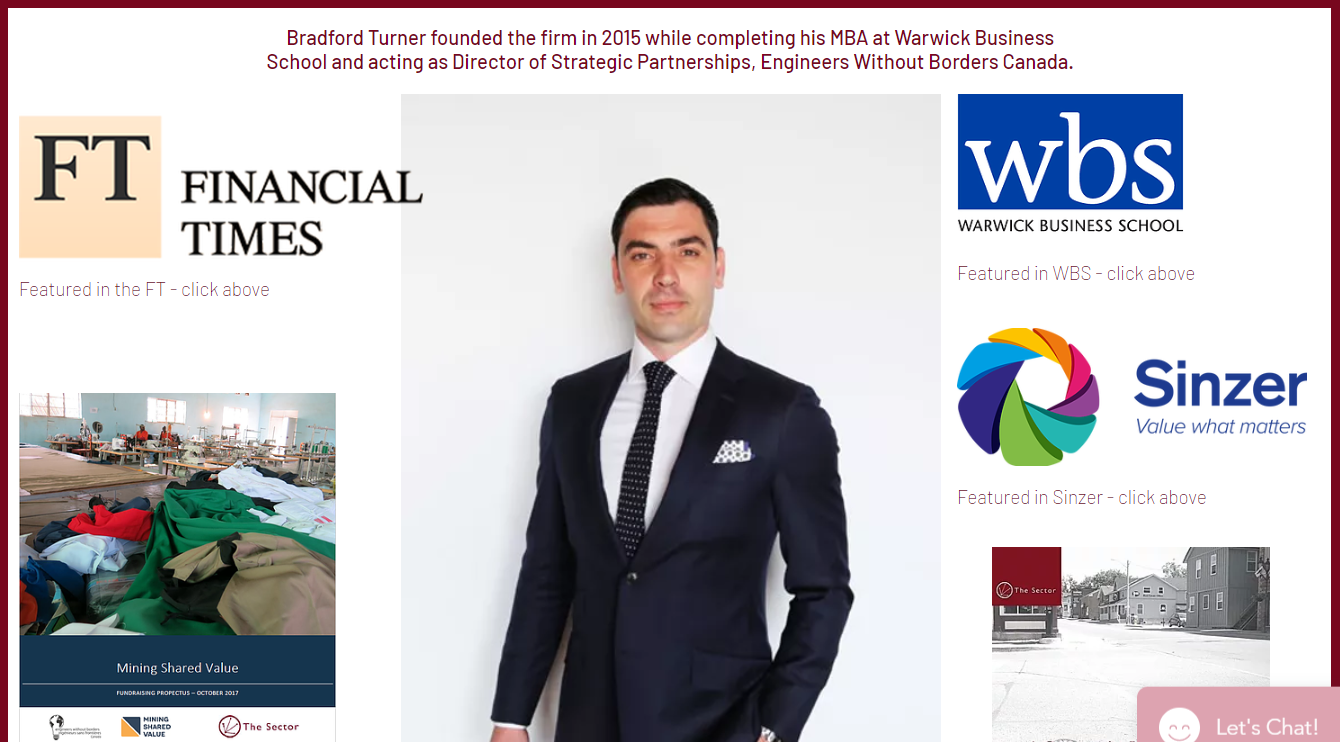 The Sector Inc provides strategic funding proposal writing services for social-purposed-organizations unifying the previously exclusive disciplines of business planning & analysis, corporate & social finance, public finance & government funding, charitable fundraising, organizational design, program & social service delivery, corporate responsibility & ESG, and monitoring & evaluation.
​
We assist clients to develop the strategic planning and proposal writing capabilities to win funding in the areas of: Investment Readiness, Seed Funding, Growth Funding & Capital Funding.
#socialinnovation #sdgs #toronto #fundraising #bradfordturner #thesectorinc #impactinvesting #wbs #sinzer #philanthropy #policy #ESG #CSR
https://thesectorinc.ca/wp-content/uploads/2021/04/191276_71e1f5f3278a4a46940865d8e8c6ec3c-mv2.jpg
150
150
The Sector
https://thesectorinc.ca/wp-content/uploads/2021/06/The-Sector-Logo-White.png
The Sector
2020-01-09 23:58:03
2021-07-09 18:53:56
Warwick MBA Entrance Essay 6: From a homeless, marginalized youth, to an MBA graduate.