Impact study Fund 21: Helping young people with their financial development – JONATHAN BROEKHUIZENA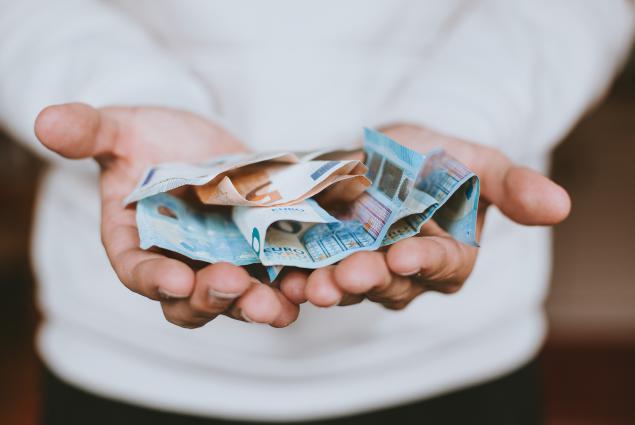 Financial literacy is a vital life skill for citizenship in the 21st century. Children grow up in an increasingly complex world in which, as they grow older, they have to learn to stand on their own two feet. However, research shows that many Dutch young people do not handle money well and that they have payment arrears or debts at an early age. It is estimated that about half of young people between the ages of 18 and 27 have been in debt in the past year. This is a social concern, partly due to the lack of financial education in the curriculum of primary and secondary education.
Impact study young people and money
Fund 21 – a socially engaged fund focused on idealistic goals around art, culture and young people – supports a series of initiatives that aim to fill this gap and teach young people financial knowledge and skills.
The question with which Fund 21 approached Sinzer is to gain clarity. Fund 21 is effective in filling this gap: how much social impact is created by financially supporting these projects? As a result, Sinzer, together with Fund 21 and the projects involved, conducted a study with the aim of learning together about impact measurement and about the working elements of the participating projects.
By means of a 'before and after measurement' evaluation design and a questionnaire drawn up in collaboration with Nibud, the effects of the projects on the financial knowledge and skills of young people were identified. In addition, the research provided a source of knowledge about the financial literacy of young people in the Netherlands and the challenges they face.
What have we learned?
In addition to helping answer the above questions, these types of research also provide insights that are relevant to anyone involved in youth financial education. The main insights are:
(1) Parental involvement is crucial for the financial development of young people
Perhaps the most important insight of this research is the central role that parents play in the financial development of their children. It is not only important for children that it is part of their upbringing, but also young people need a conversation with their parents about money. The study showed that young people who were initially able to talk to their parents about money matters were often better off – for example, these young people save more – but also that these young people made a greater leap in financial literacy through the projects than young people who cannot turn to their parents to discuss this. The latter is probably the result that young people can discuss ambiguities afterwards and what the learned means for their own situation with their parents.
(2) Project duration and intensity determine effectiveness
Many projects attempt to fill a gap in the standard school curriculum with mostly short-term interventions (on average a number of lessons over a number of weeks). This leads to versatile but also small effects. This makes it unrealistic to expect significant behavioral changes in young people.
(3) Extracurricular projects seem more effective than projects during teaching hours
This difference is most likely related to the motivation of young people to participate in the projects. Extracurricular projects are usually voluntary while projects in the classroom are mandatory. In addition, due to the extracurricular design, the scale of these projects is often smaller and more personal, because it requires that young people must be recruited on an individual basis. Finally, projects within the classroom often focus on the general youth population, while extracurricular projects focus more on young people with a specific risk profile. This clear demarcation allows these projects to make their teaching materials and methodology more personal and more tailored to the needs of a particular group of young people.
What can Fund 21 as an ideal fund do with the results of this study?
When financiers draw up criteria that projects must meet on the basis of the above insights, this helps to increase the effectiveness of the portfolio. The research results can help Fund 21 in the selection of effective projects, but also contribute to improving the projects themselves.
A special result of the research project was a meeting in which Sinzer shared the research results with the participating projects. This resulted in a substantive exchange in which the projects substantiated their learning points from the research and gave each other tips on how to improve their programs.
In this way, a fund can not only be an important lender, but also a facilitator of a learning process with its grantees. One in which they increase their social impact together.
The full research report can be found here.
https://thesectorinc.ca/wp-content/uploads/2021/04/191276_fa901b7ece654c70afbf3d046285658e-mv2.jpg
150
150
The Sector
https://thesectorinc.ca/wp-content/uploads/2021/06/The-Sector-Logo-White.png
The Sector
2020-06-03 18:25:30
2021-07-09 17:48:54
Impact study Fund 21: Helping young people with their financial development – JONATHAN BROEKHUIZENA