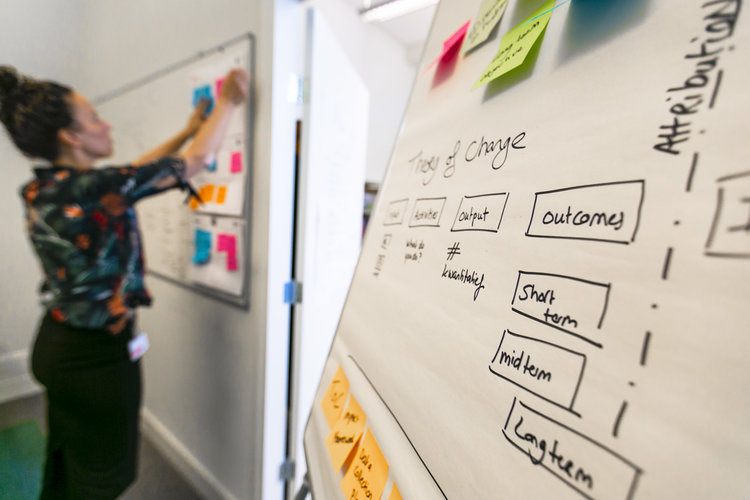 Almost all young adults (16-27 years) who suffer from complex psychiatric problems also have a request for help in the field of independence (for example, with regard to living, working, learning and leisure or their finances).
The current Dutch health care system cannot always offer an appropriate answer. This is because there is a division between youth and adult mental health care and between therapy and living. Kwintes has therefore developed the Locus treatment program, which offers accommodation, treatment and support under one roof.
Our research shows that the Locus Program has social added value in several ways. This leads to an increase in healthy behavior, an improvement in mental well-being and an improvement in the social functioning of the Locus participant. In addition, the Locus Program provides significant cost savings for the municipality (including by shortening RIBW programs) and the health insurer (including by preventing or shortening GGZ programs).The results of this social business case are based on the expertise of the practitioners and supervisors of the Locus Program. Based on their observations and expectations, we have made a forecast of the expected social effects per Locus participant. Our report is used by Kwintes to communicate the effect and added value of the Locus Program to financiers and partners, such as referrers, other mental health care and youth institutions. In addition, having insight into the effects for the target group and the social support system is very motivating for all Locus employees.
You can read the entire report here
#socialimpact #socialenterprise #impactinvesting #sdgs #wbs #mba #sustainability #csr #thesectorinc #bradfordturner #consulting #peace #love #change #hope #toronto #fundraising #charity
https://thesectorinc.ca/wp-content/uploads/2021/04/191276_8db9f58fd63943de8305af74f8872602-mv2.jpg
150
150
The Sector
https://thesectorinc.ca/wp-content/uploads/2021/06/The-Sector-Logo-White.png
The Sector
2020-06-04 12:40:13
2021-07-09 17:43:29
Social business case for integrated treatment of young adults with a DSM dia – A Sinzer Case Study.