The Future is Now: Monark's Mission to Redefine Leadership Training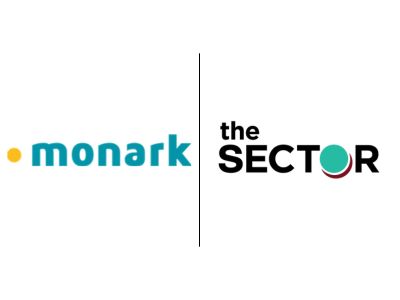 The Sector is proud to be supporting the great work of Monark
Founded in 2020 by Kelsey Hahn (CEO) and Amanda Julian (chief science officer), Monark is a mobile app that delivers personalized and on-demand leadership development programs.
Named after the Monarch butterfly and its four life stages, Monark strives to go beyond the traditional solutions offered by consultants, coaches, and business schools. Instead, it provides an integrated and customized experience for leaders at all levels.
Addressing Inequitable Systems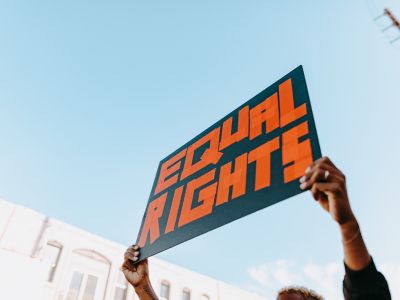 However, despite progressive strides in equity, diversity and inclusion (EDI), women, people of color, and newcomers still face substantial roadblocks in rising to senior leadership roles. This barrier stems not from a lack of skill or ambition, but from existing corporate cultures that lack effective tools and data-driven methods to support emerging diverse leaders.
What is the Social Innovation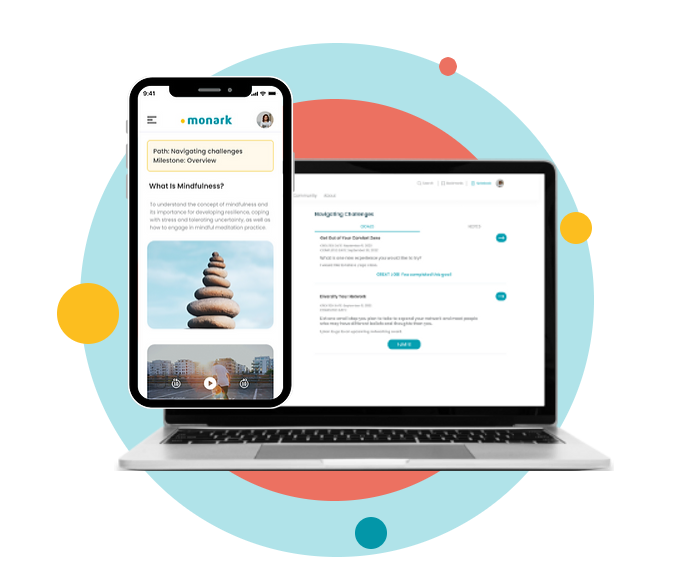 In response, Monark's approach centers on a tangible solution. A digital platform designed to optimize leadership skills for new and emerging leaders at scale. Uniquely, it utilizes a blended model combining live cohort-based learning and a robust, machine learning-powered app with personalized micro-learning, nudges, and feedback to drive lasting behavior change. Research shows one-off passive courses fail on outcomes, whereas Monark's ongoing, expert-guided cohorts enable accessible learning for all.
Fundamental to Monark's vision is ensuring equal leadership potential for all. With businesses playing a pivotal role, boards and executives should reflect the diversity of their customers and communities. Therefore, Monark partners with organizations to integrate their offering into EDI strategies, improving business outcomes with a spectrum of skilled leaders at the helm.
What are the Intended Outcomes for Monark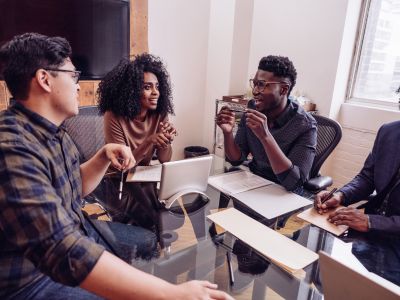 With this approach, Monark anticipates transformative outcomes. Primarily, the expectation is that organizations will broaden the horizon of leadership training. Extending it to an even larger proportion of their workforce via Monark's scalable approach. This includes a particular emphasis on those who have been historically underrepresented in leadership roles. As a result, individual employees will be empowered to undergo meaningful behavioral shifts, internalizing and exemplifying effective leadership practices. The ripple effects are manifold: a heightened employee experience characterized by longer tenures, increased engagement, and reduced burnout rates. Additionally, the fostering of a more inclusive environment paves the way for robust performance across the board.
The Bottom Line: Opportunities to Collaborate
Organizations that want to improve their leadership skills and include leadership training in their diversity programs should contact us. Monark believes that with teamwork, dedication, and new ideas, we can create a future where all leaders can thrive and make a difference.  An impact investors dream, per Crunchbase data, Monark previously raised $600,000 in angel investments in 2021. It is also backed by University of Calgary's UCeed startup investment fund, a key partner of The Sector. It is our continuing honor to support these incredible social entrepreneurs along their systems-changing journey.
https://thesectorinc.ca/wp-content/uploads/2023/09/16.jpg
300
400
The Sector
https://thesectorinc.ca/wp-content/uploads/2021/06/The-Sector-Logo-White.png
The Sector
2023-09-12 00:20:46
2023-10-03 15:22:19
The Future is Now: Monark's Mission to Redefine Leadership Training